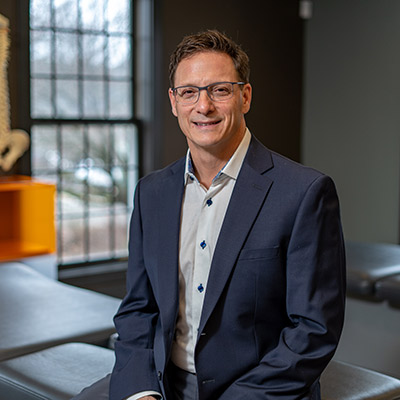 Meet Dr. John Mastrobattisto
I found myself in an ambulance after a high school football injury."
I couldn't move my neck without severe pain and my left arm was numb. I was scared. After four weeks the pain subsided, but I still couldn't feel my arm. I was concerned that I would have to live with this for the rest of my life. That's when my brother suggested that I see his chiropractor. I was ready to try anything! The chiropractor asked me some questions. Did a thorough exam, took some X-rays and gently "adjusted" my neck. Surprisingly, the adjustment actually felt good! I started getting better right away and after a few visits I could feel my arm again. Chiropractic worked so well I decided to become one myself! I am so glad I did.
A Chiropractic Education
After receiving my bachelor's degree from the University of Connecticut in Physiology and Neurobiology, I was accepted to New York Chiropractic College in the cold, snowy Finger Lakes region of western New York. The most interesting classes were Neuroanatomy and Chiropractic Adjusting Procedures. It allowed me to see how chiropractic care had helped me and how it can help with so many other types of health problems. I made the Dean's list and graduated Cum Laude with my Doctorate in Chiropractic at the age of 27. My intent is to deliver the best quality chiropractic service possible. I use only the most scientific diagnostic and treatment procedures. My focus is on achieving a correction of your problem and then giving you a plan to keep your problem from returning. There is no greater feeling than to witness someone who has struggled with a problem, realize that the solution is so simple and makes so much sense.
CHIROPRACTIC CARE »
Meet My Family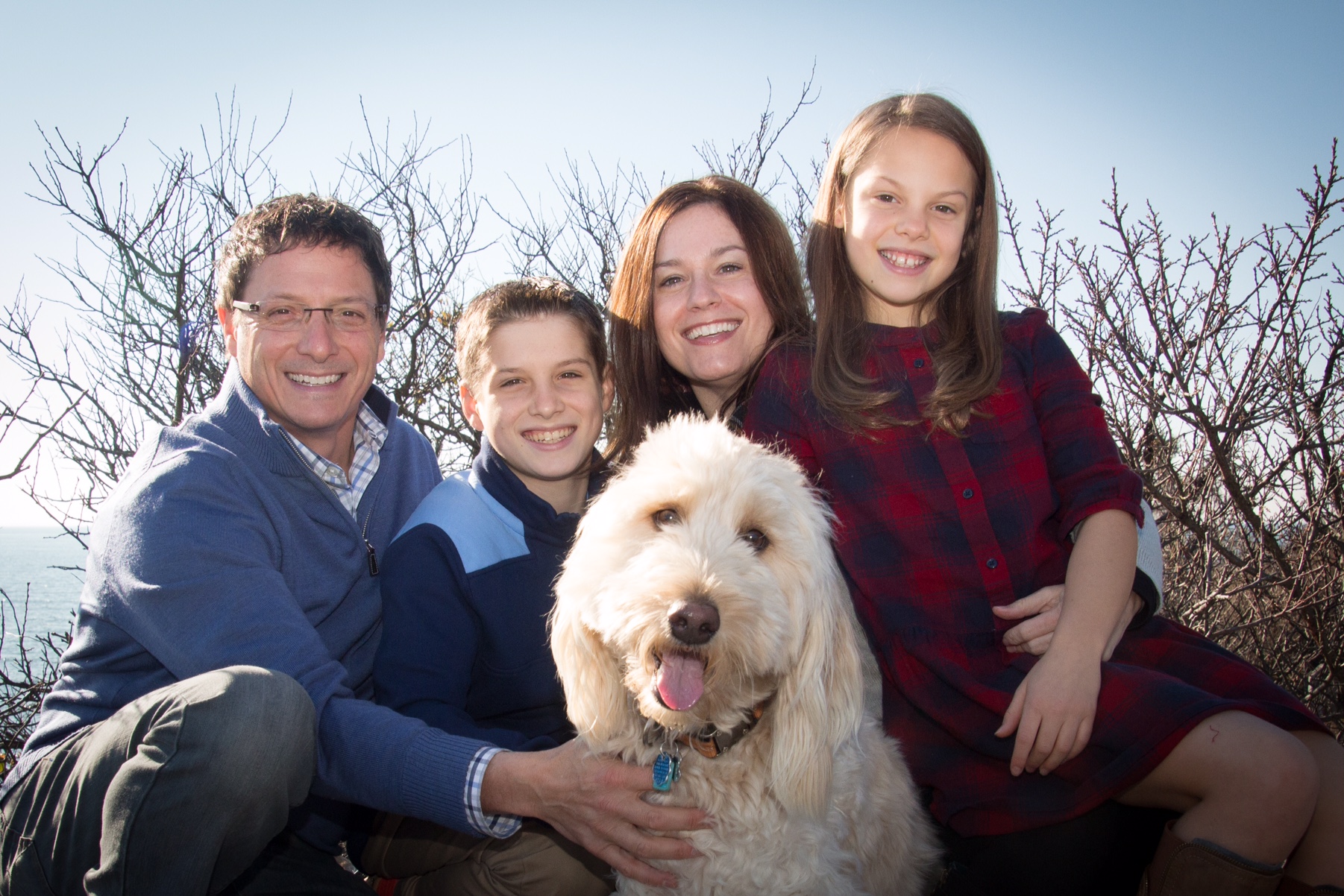 My wife, Tonya has been a high school English teacher since 1994 and we have two active children named Evan and Morgan who keep us very busy. The newest addition to the family is our friendly dog, Finley. Tonya and I have known each other since we were neighbors growing up. She was a collegiate cheerleader at the University of Connecticut and told herself that she would end up marrying a chiropractor from being thrown through the air so often. Her wish came true since marrying in 1999.I have my spine checked frequently by MY chiropractor and my family gets checked just as often. We lead a balanced, health conscious life style by eating whole foods, exercising regularly, both outdoors and indoors and relaxing with stress management techniques.
Give Our Office a Call!
Enough about me! How can I help you? I consider myself an excellent listener and I hope I get the opportunity to meet you in person and discuss your specific health challenge. Give our Madison office a call so we can help you take your first step towards better health.

Dr. John Mastrobattisto | (203) 245-2639