Pregnancy Chiropractic in Madison
While an exciting and life-changing time, pregnancy can be accompanied by various aches and pains. Since taking medication is not a preferred option, natural chiropractic care can address such discomfort, allowing you to enjoy the comfortable and healthy pregnancy you deserve. Here are ways chiropractic can help throughout the following stages: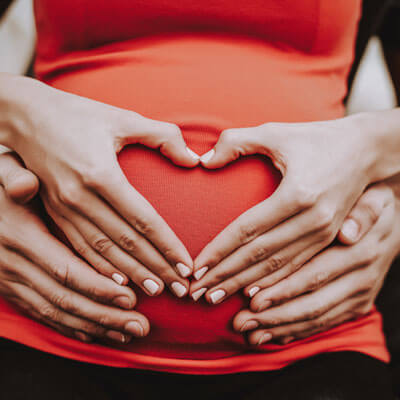 Preconception
Chiropractic care helps the body be as strong, supple and balanced as possible to carry the pregnancy.
Pregnancy
Regular prenatal chiropractic care can reduce back pain, nausea, and other types of discomfort without the use of drugs.
Labor and Birth
Receiving chiropractic care throughout pregnancy can often help reduce labor time and decrease the need for interventions during the birth process.
After Birth
Even natural births can stress a baby's spine. That's why we recommend you have your baby adjusted as soon after giving birth as possible. We use about the same amount of pressure that's employed to check a tomato for ripeness.
Frequently Asked Questions
How safe is an adjustment during pregnancy?
Chiropractors are highly trained to evaluate and safely treat joint dysfunction throughout pregnancy.
How often do I need to come in?
If you're being treated for a specific condition, the treatment plan will vary depending on the findings during the evaluation and each treatment visit.
Dr. John
recommends that non-symptomatic pregnant women should be checked for joint dysfunction at least once every few weeks to optimize mobility for any stress and tension that may come as the pregnancy advances and the body changes.
It is important to have a reliable healthcare team as you move through your pregnancy. Many OB-GYN doctors recognize the importance of receiving chiropractic care throughout pregnancy, and we often communicate on care plans and treatment progress.
If your OB-GYN has any questions or concerns about chiropractic care during pregnancy, we are happy to consult with them at any point to provide reliable answers and solutions.
Do I need a referral from my physician?
We receive many referrals from physicians, but chiropractic is a direct access healthcare system, so you do not need a referral to receive care. Certain insurance plans may require a referral for reimbursement, but this is not common. Our office staff will be happy to help you determine if a referral is necessary.

Pregnancy Chiropractic Madison, Clinton and Guilford CT | (203) 245-2639